A LITTLE ABOUT "AFA"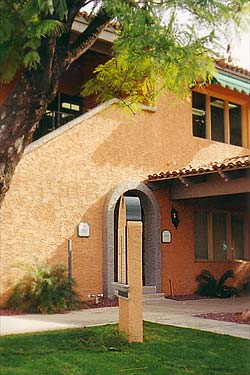 AFA is the world's largest and most respected Introduction and Tour service. Founded in early 1995, we were the first on-line Introduction and Tour Company, and have since grown to be the industry leader. Our corporate headquarters are located in Phoenix, Arizona. We own and operate offices in all of the cities in which we conduct our world famous Romance Tours, with over 70 employees worldwide. The doors to all of our offices are always open, and we invite you to visit with us whenever you wish.
AFA is the product of numerous hours of research, a multitude of talented people, and a vision of a service that could facilitate users from all over the world in meeting each other for fun, friendship, and marriage. That vision has now become a reality, as we are currently responsible for hundreds of marriages each year! As a matter of fact, the founding partners, as well as some of the employees of AFA, have met and married their beautiful foreign Brides using the services of AFA
AFA is no stranger to the Media, garnering more Media attention than any other company in the industry. We have been featured on 60 minutes, Inside Edition, Men are from Mars Women are from Venus, TV.COM, The Maury Povich Show, The X-Show, as well as News Shows on all the major networks including; ABC, CBS, NBC, FOX, A&E, and the BBC. A sampling of the print media that have featured stories about AFA are; TIME Magazine, The Washington Post, The New York Times, Maximum, Penthouse, Marie Claire, Saturday Night Magazine, St. Petersburg Times, The Philadelphia Inquirer, The Arizona Republic, The Sacramento Bee, among many others. We have also been featured on numerous radio programs including Loveline, and the USA Radio Network.
We sincerely believe that, after all is said and done, the most important factor in this service-orientated business is trust. The men and women who submit their names, addresses, and photos must trust us to display them properly. You, as the user, have to trust that the names and addresses you are receiving are current and from people who truly want to meet someone for a special relationship. We understand our responsibilities, and feel certain that we will gain your confidence as you use and become familiar with our system. If you ever have a problem with our system, employees, or any of the women or men you respond to PLEASE CALL US! We are totally committed to service, it is our number one priority, and we will do everything within our power to ensure you are satisfied!
Our Story
In 1995, three single men desiring a new direction in their lives - Kenneth Agee, John Adams and Ron Redburn - decided to start a business built around the substantial computer programming skills of founding member Ken Agee. Somewhat limited in scope, Ken's original idea was a computer dating network between bars and restaurants in the Phoenix metro area.

As the days rolled past, advanced brainstorming between Ken and Ron brought the idea of a world wide computerized international matchmaking organization to the forefront - not only as a visionary business opportunity but also as an exciting adventure for the (then) three bachelors. Long days and long nights combined with a small start up investment, and on Saturday, February 10, 1996, LoveMe.com was registered with Register.com, Inc. and became the 1st Internet-based International Marriage agency in the world.

Owners John Adams & Ron Redburn, along with Chief Technical Officer Ken Agee and Sales Manager Bud Patterson, have all found and married Russian brides with the help of LoveMe.com/A Foreign Affair. They are living proof that not only does the process work but that a lifetime of happiness can start with a single email, phone call or AFA Romance Tour. Today AFA continues to lead the industry by offering more Romance Tours to more destinations than any other company in the world.

If you have any questions or comments about our service please feel free to call us at (602) 553-8178. Again, we sincerely appreciate the fact that you have considered using our service.

The staff at AFA are proud to put their names on this site:
Phoenix Arizona Main Office




Administrative Director: John Adams
Vice President: Bud Patterson
Business Operations Manager: Iya
Affiliate Programs Manager: Joe
Executive Client Program Administrator: Tanya Adams
Accounting Dept Manager: Marybeth
Accounting Dept Assistant: Dawn
Data Input Manager: Chris
Web Master: Ken Agee
Social Media Manager: Chris
Web Developer & Graphic Artist: Greg
Senior Consultant: Mason
Customer Service Supervisor: Liz
Travel Coordinator: Anna




"Foreign" Offices



Manager of St. Petersburg Operations: Michael
Manager of Cartagena Operations: Monica
Manager of Costa Rica Operations: Gustavo
Manager of Dominican Republic Operations: Yulai
Manager of Philippine Operations: Helen
Manager of Barranquilla Operations: Yamileth
Manager of Nikolaev Operations: Elena
Manager of Peru Operations : Sara
Manager of Shenyang China Operations: Larry
Manager of Kiev Opearations: Svitlana
Manager of Poltava Opearations: Nataliya
Manager of Odessa Operations: Max
Manager of Chongqing Operations: Yuan
Manager of Shenzhen Operations: Careful
Manager of Medellin Operations: Vanessa

test